The European Super League Debacle: A Platform Strategy Perspective
The proposed European Super League by the biggest clubs in Europe is an exciting business phenomenon. You can analyze it from many angles.
From a platform perspective, I see UEFA, FIFA and the national football associations as platforms. The clubs are players in the ecosystem of the various football associations.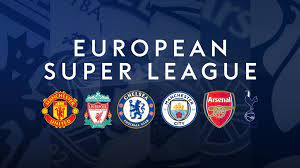 The Likes of UEFA don't have players, not clubs but provide a platform for the clubs to compete, including governance, revenue sharing, competitions, etc. It is a compelling platform play.
UEFA is like Uber. The clubs like Chelsea are Car owners on the uber platform. Players are like Uber drivers. The fans who watch are the end customers.
This situation is just like Uber car owners who also place their cars on Bolt. That is what the club owners are trying to do. Now, UEFA and co are threatening to remove these mega clubs from existing competitions and stop players of the mega-clubs from participating in FIFA competitions.
So, the big question is that in these days of platform democracy, is it proper for a platform to decide that platform ecosystem players cannot form another platform?
A few notes:
In providing platform services, always scan the environment to ensure your ecosystem participants are happy. UEFA could have organized a super league if they are ready to pay the clubs the right amount.
It seems the club owners underestimate the work needed to organize this new league. They may also not be thinking of the regulatory issues they will face, including government approvals.
Platform providers also have to be cognizant of the level of influence and unique offering their platforms provide.
At the end of the day, the end consumer – the fans like you and I will make the decision. Are we happy to continue watching the Champions league without the big guns like Barca? Are we happy to keep watching EPL without ManU and Chelsea? Will a super league be enough for us whilst managing the lower quality of the existing leagues? And finally, will players be willing to make big bucks playing only the ESL and forfeiting representing their nations?
Maybe, the ESL will eventually evolve into a global platform like FIFA. This is a mouth-watering scenario playing before our eyes. And if they do become a parallel organization to FIFA, then the concept of platform envelopment comes to play.